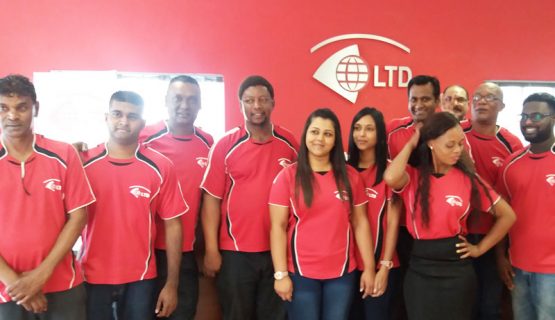 OUR COMPANY
LTD Logistics is a South African based global logistics service provider. We offer a multitude of services to meet our client's business needs and we believe in our dedicated services to meet our clients freight and logistics needs timeously. We manage various companies on a global scale, who relies on our team's expertise and management skills for fast efficient service management in the freight industry.
Established in 2002, our offices are located in Durban, South Africa. We built a network of partnerships in every major city, port and hub. We started with a vision to grow and to deliver exceptional services in clearing, freight forwarding, transport and port handling industries. Our vision and customer value has helped us evolve and expanded the business over the last 15 years.
At Ltd Logistics, customer service is the heart of our operations. We have created an efficient approach to our solutions by analysing our client's individual needs, providing timeous solutions, achieving success through the delivery and refining the services through years of experience with various cargo shipments.
Our global team of logistic professionals with an extensive global network and strong technological backing help us handle all our clients demands.
REQUEST A CALL BACK
Simply fill in the form below and one of our friendly staff will contact you or call us on Landlines: +27 31 309 1935 / +27 31 309 1561 or Email: leon@ltd.co.za